Our services include for companies providing oil and gas fields follows:
Public services – Engine Oils – Compressor oils – Gear Oils and hydraulic Oils – Coolant motors – Additives fuel and oil – Grease – Tires and batteries
OIL & GAS INDUSTRY PROCUREMENT AND SUPPLY SERVICES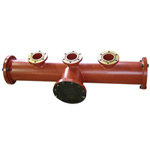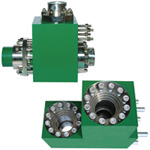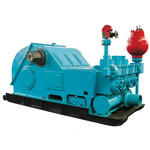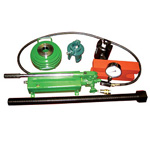 Proactive sourcing of OEMs and Suppliers to ensure efficient delivery of equipments and partsfor the E&P industry. We understand the time value of money and so we are actively involved in our clients' maintenance programme for equipment sourcing for predictive, preventive andreactive maintenance. The areas we cover for procurement includes but not limited to the following:
• Lube Oils and Additives
• Insolating Joint & Flanges
• Pipeline Coatings andinsulators
• Vessels
• Earthing Systems
• Pipeline Accessories
• Drilling Equipment
• Valves and Accessories
• Pipes/Tubes/Hoses and Fittings
• Compressors/ Expanders / Blowers and Accessories
• Pumps and Accessories
• Electrical Equipment and Materials
• Instrumentation and Process Control
• Environmental Equipment/Products
• Centrifuge Pumps
• Oilfield Equipment & Supplies
• Accumulator Units
• BOP Equipment
• Brakes
• Casing
• Well Service Equipment
If however the item you require is not listed, we would welcome you to contact us with your enquiry.
Consultancy
• Field Development Planning
• Reserves Assessment and Evaluation
• Well Testing
• Petroleum Economics
Training
Our courses are designed for staff development and continuous performance in E&Pindustry.
We work closely with our clients to develop and deliver tailored made courses that meet their business needs. Our courses are designed for both technical and non technical staffand some of the subject areas we cover include:
• Reservoir Engineering
• Well Engineering
• Corrosion in Oil and Gas Industry
• Petroleum Project Management
• Production and Completions Engineering
• Geology
• Petrophysics
• Geophysics
• Pipeline Engineering
CATHODIC CORROSION PROTECTION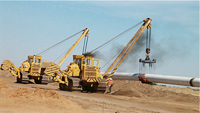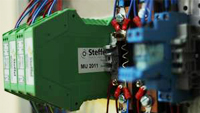 1) Engineering:
• Consultation
• Project Studies & Field Survey
• Special Measurements
• CP System Design
• Project Site Supervision
•  Trouble Shooting
• Documentation.
2) Surveyss / Tests:
• High voltage mitigation
• Stray CurrentInterference
• Ground Conditions and Soil Resistivity
• DCVG (Direct Current VoltageGradient) Survey
•CIPS (Close Interval Potential Survey) GPS controlled Intensive
3) Manufacturing and Supply of Materials & Equipments:
• TransformerRectifiers
• Impressed Current Anodes
• Sacrificial Anodes
• Reference Electrodes
• Bond Box and Junction Boxes
• Test and Measurement Posts
• Cable connectionAccessories
• Earthing and Lightning Protection Systems
• Pipeline Accessories
•  Insulating Joints
• Flange Isolation Kits
• Pipeline Coatings
• CP Data RemoteMonitoring System
4) Execution and Installation of CP Systems for:
• Transmission Pipelines
• Urban Piping Nets
• Refineries
• Petrochemical Complexes
• Underground and Aboveground Storage Tanks
• Tanks Internal Protection
• Offshore Facilities/Platforms
• Jetties & Port facilities
• Offshore wind generators Offshore
• CompressorStations
• Deep Undergrounded Caverns/Casings
• Industrial Plants
• WaterTreatment Facilities
5) Fault Detection & Trouble Shooting:
• City Piping Nets
• Pipelines
• Refineries & Petrochemical Complexes
• Offshore Facilities
6) Maintenance:
• Maintenance and upgrading of existing CP systems.
7) Training:
• CP training at project site.
• CP training at company office.